Connect with your Inner Warrior
Shop Our Collection of Spiritual Bracelets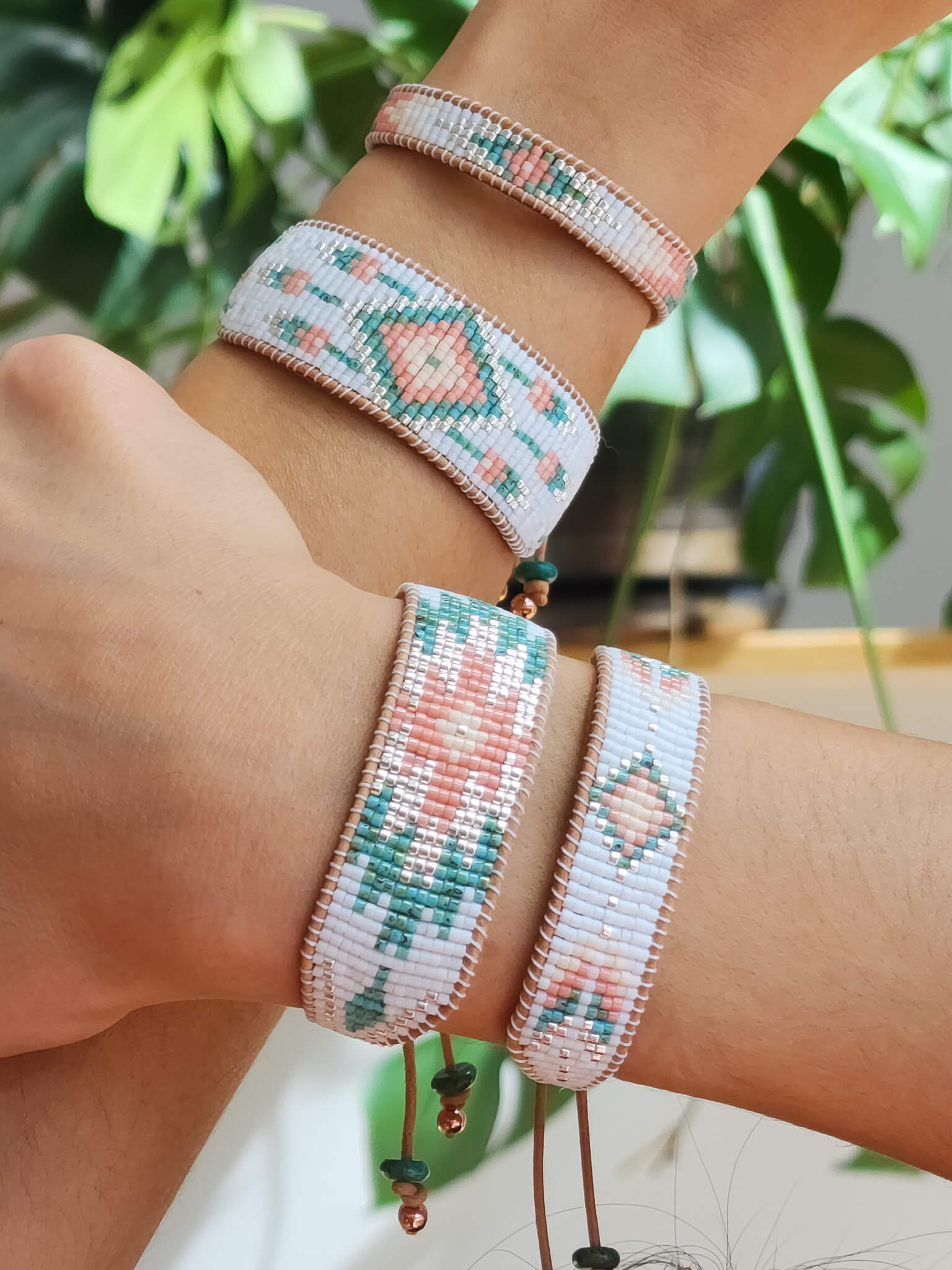 Jewelry with a Conscience
Nya:weh is a greeting of gratitude to the Iroquois Native American people.
Nyaweh™ Jewelry is more than just a brand - it's a celebration of Native American culture, a tribute to Mother Earth, and a conduit for spiritual connection.
With Nyaweh™, you can embark on a journey of self-discovery, guided by the powerful symbolism of our jewelry. Whether you're seeking protection & healing, looking for a beautiful unique bracelet with meaning, or simply a reminder to be grateful, our pieces are designed to connect with your spirit and ignite the fire within.
Explore our collections and discover what your spirit is seeking.
Embrace your inner strength with empowering jewelry
Connect with a Symbolic Design
Let your jewelry be a reflection of your inner strength and beauty.
"

The quality and craftmanship of the bracelet are excellent. Very beautiful, even better in person! Couldn't be happier with my purchase. I appreciate all the skill and care that went into this piece of jewelry and hope to purchase more from this seller in the future. :)

"
"

I got these earrings as a gift for my sister, and she absolutely loved them! They were even more beautiful in person, and they were great quality. I would definitely purchase from this shop again! ♥️💞

"
"

This is the second pair of earrings I have purchased from this shop. They're beautifully made with love and go perfect with any outfit. If you're wondering whether to buy them, do it. You won't regret this purchase. Both pairs are by far my favorite sets of earrings I own.

"
"

This bracelet is incredible! It is very well made, and I was especially impressed with how the ends were finished. Packaging was professional and eye-catching, and shipping was fast! Thank you so much!

"
As seen on
Manifestation Babe
@manifestationbabe
Secure transactions
Transactions are handled with bank-grade security.
Simple checkout
Our secure checkout is quick and easy to use.
Get in touch
Have questions? Get in touch with us at any time.